The Best Boutique Pet Stores in Chicago IL
Posted by Nick Nastos on Saturday, September 10, 2022 at 1:21 PM
By Nick Nastos / September 10, 2022
Comment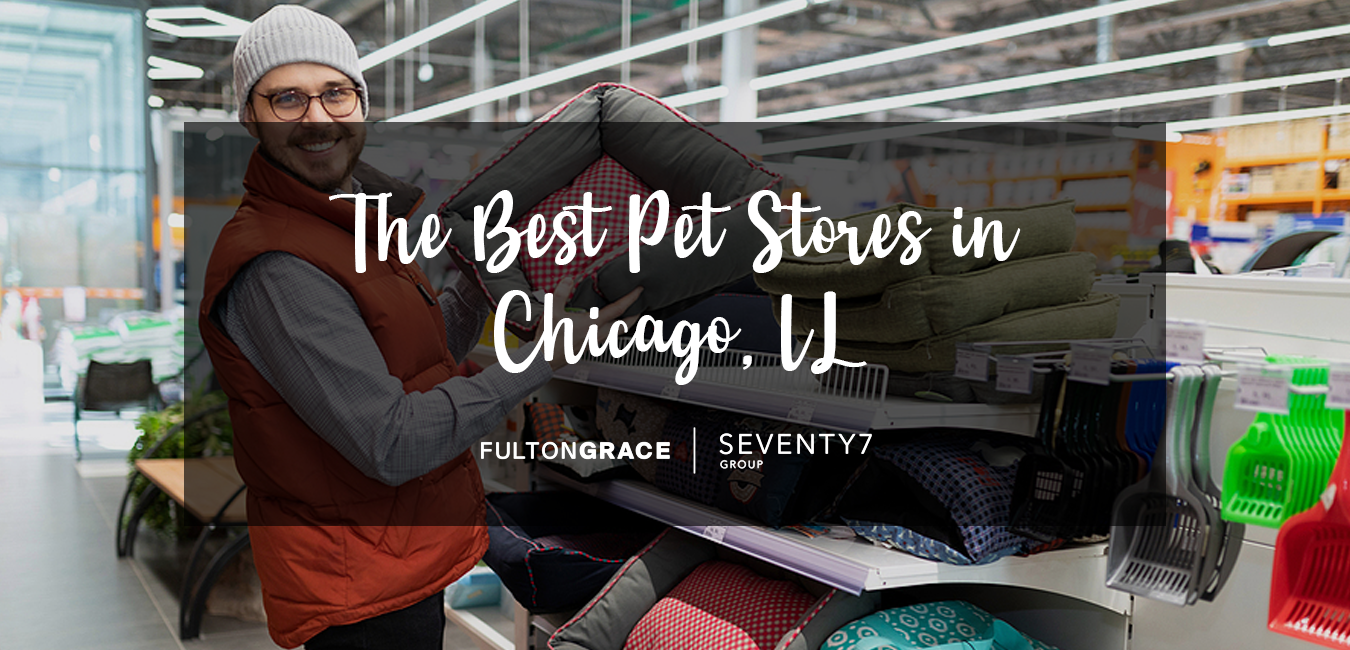 If you're looking for a place to pamper your pet, Chicago is full of some great options. From doggy daycares to grooming, pet birthdays to pet treats, some of Chicago's best pet stores make it easy to deliver what your pet wants and needs in the city.
Tails in the City
1 E Delaware Pl, Chicago, IL 60611 | Website
Tails in the City describes itself as a luxury pet boutique. The shop sells everything from collars, leashes, and harnesses to designer dog clothes, dog beds and accessories for the pampered pup. You'll find the store in Downtown Chicago.
Wigglyville Inc.
3337 N Broadway, Chicago, IL 60657 | Website
Another option is Wigglyville in Chicago's Lakeview East neighborhood. This pet store offers sustainable pet products, including pet food that's free of artificial flavorings and additives. You'll also find pet accessories, including leashes, collars, and grooming products, as well as pet toys, pet beds, and food mats.
Urban Pooch
4501 N Ravenswood Ave, Chicago, IL 60640 | Website
Urban Pooch is a self-proclaimed canine life center. The large store sells pet food and supplies, plus it also offers services including grooming, hourly pet daycare, and cageless pet boarding. You'll find Urban Pooch in Chicago's Ravenswood neighborhood.
Ruff Haus Pets
4772 N Lincoln Ave, Chicago, IL 60625 | Website
Ruff Haus Pets is located on Lincoln Avenue in Chicago. The store sells pet toys and treats, plus training gear, food, and health supplements. If you're planning an upcoming birthday for your pet, you'll even find specially made cake mixes in the store that are just for dogs.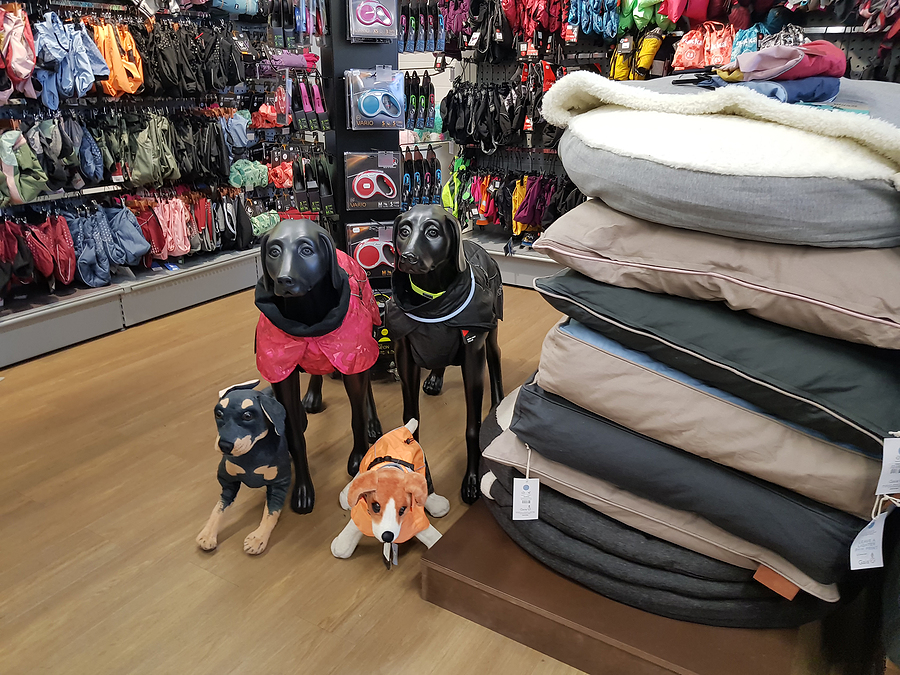 Doggy Style Pet Shop
2023 W Division St, Chicago, IL 60622 | Website
Doggy Style Pet Shop is open every day of the week, plus it even offers some curbside pickups and some delivery services. This pet supply store sells eco-friendly products, plus you can also arrange grooming services, pet spa services, dog walking, and overnight services through the shop. Doggy Style Pet Shop is located on W Division Street in Chicago's Wicker Park neighborhood.
Treats de Cuisine
1341 N Damen Ave, Chicago, IL 60622 | Website
Treats de Cuisine sells handmade, locally sourced dog and cat treats from its store on North Damen Avenue in Chicago. You can also find the shop represented at the Andersonville Farmers Market and the Wicker Park Farmers Market on select days. If you can't make it to them, there are delivery options for those living in Chicago. Treats de Cuisine sells pet treats, plus it has what it calls a bi-weekly PUPscription service.