The Best Mid-Century Modern Furniture Stores in Chicago [2022 Edition]
Posted by Nick Nastos on Saturday, January 1, 2022 at 3:04 PM
By Nick Nastos / January 1, 2022
Comment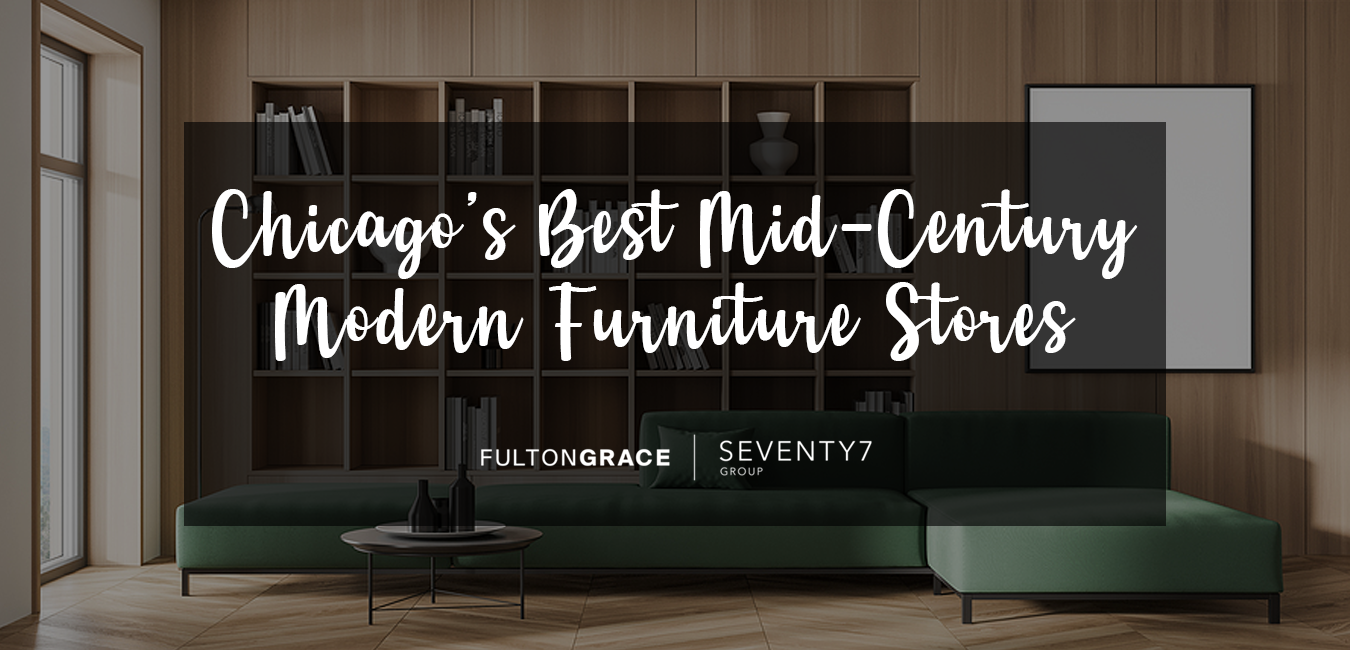 Looking for your next great mid-century modern decor piece? Swing by any of these top mid-century modern furniture stores in Chicago...
Dial M for Modern
One great place to check out is Dial M for Modern on Milwaukee Avenue. The shop specializes in unique vintage furniture and décor, including some mid-century modern designs. You'll find all kinds of furnishings for sale in the store, from larger furniture to smaller items. The store also adds in some other unique offerings and home goods.
Modern Times
Modern Times is generally only open on the weekends or by appointment. The store also offers some on-line items for sale. The furniture for sale at Modern Times tends to reflect mid-century modern style, which is perfect for those searching for new furnishings to incorporate into their own homes.
Chicago Vintage Mid Century
Chicago Vintage Mid Century sits on Diversey Parkway. The furniture store's name says it all, as it sells original vintage items to those in search of mid-century modern furnishings. Items for sale at the store include end tables and coffee tables, dressers, chairs and some other smaller home décor.
An Orange Moon
Yet another store in the Chicago area with a nice collection of mid-century modern furniture is An Orange Moon. The store finds its furnishings mostly through estate sales and its own connections. You'll find chairs, sofas, tables and more at An Orange Moon on North Avenue in Chicago.
Circa Modern
Circa Modern is known for some of its unique vintage finds, including tables, chairs and even lighting. The store boasts it has new items coming in every week, with high-quality mid-century modern items originating from around the world. You'll find Circa Modern in Chicago's Wicker Park neighborhood. The store also has the ability to ship its items directly to your own front door.
Modern Drama
Modern Drama is based out of Chicago, with high-end furniture that's been carefully restored. The business offers a large collection of mid-century modern furniture for buyers to choose from. This includes things like chairs, sofas, tables and more.
Mint Home
Chicago's Mint Home specializes in what it calls vintage furniture and modern goods. Located on Damen Avenue in Chicago, Mint Home offers a nice collection of mid-century modern furniture, including chairs, dressers, vanities and tables. You'll also find some unique artwork for sale at Mint Home. The owners start with vintage pieces, then strip and hand paint the items, bringing them back to life. This ensures everything you purchase from Mint Home is truly unique.