Chicago Neighborhoods With The Best Cocktail Bars & Taverns
Posted by Nick Nastos on Sunday, November 20, 2022 at 2:32 PM
By Nick Nastos / November 20, 2022
Comment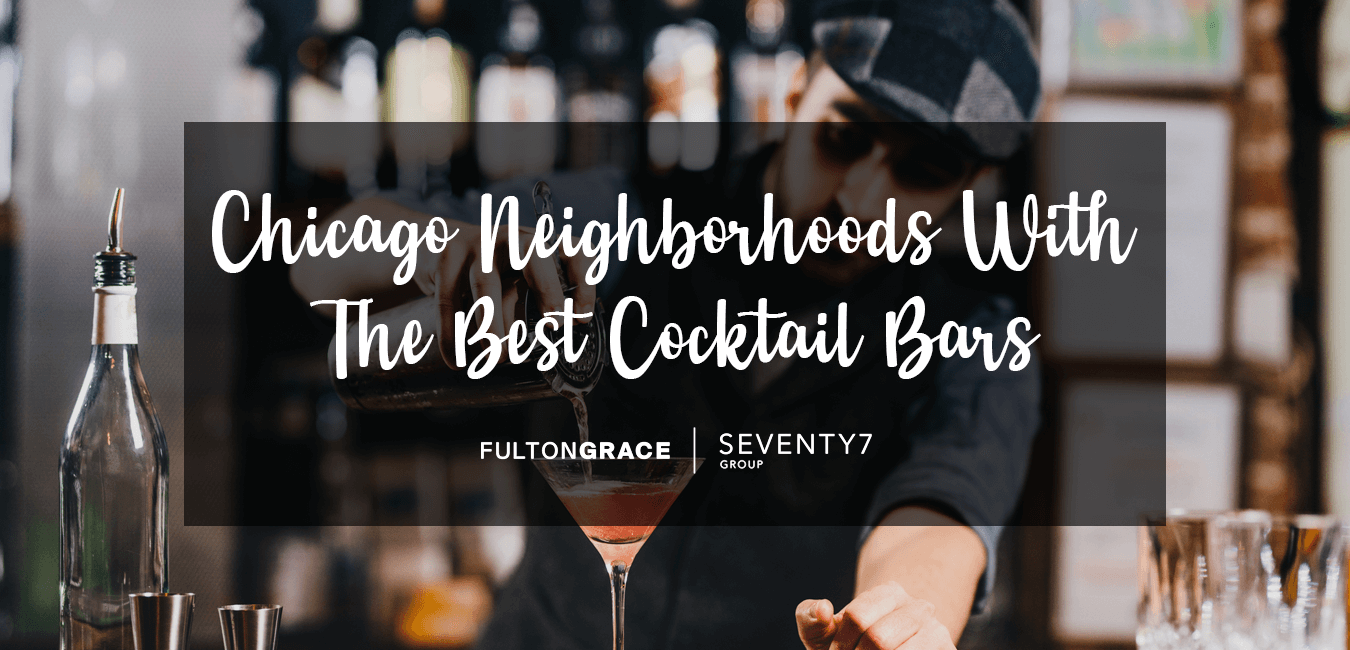 As one of the nation's largest cities, Chicago is packed with exciting nightlife, whether you're searching for a more traditional neighborhood bar, a trendy new hot spot, or a place to grab a drink while listening to live music. Sure, there are some obvious neighborhoods in Chicago for nightlife, but there are also a few areas you may not have thought of. Here are some Chicago neighborhoods to check out with the best cocktail bars and taverns.
Logan Square
The creative Logan Square neighborhood offers its own unique mix of cocktail bars, breweries, and distilleries. Estereo is a café by day and bar a bar by night, with a distinctly Latin influence in Logan Square. Known for its triangular-shaped bar, you'll find mostly different tequilas, mezcals, and rums, on the menu.
Spilt Milk is a neighborhood tavern with happy hour specials during the week, and some creatively named house cocktails on the menu. The Whistler is a cocktail bar, live music venue, and record label all rolled into one. You'll find some Whistler original cocktails on the menu, but since the menu and the entertainment is always changing, you'll want to come back to truly see what makes this location so special.
West Loop
The West Loop is home to Restaurant Row and Greektown, but you can also find some fun shops, art galleries, cocktail bars, and taverns. Lone Wolf is a West Loop tavern with cocktails, spirits, and local craft beer on draft. Lazy Bird offers an entirely different vibe, as it's a cocktail and music lounge in the bottom of The Hoxton hotel. The hot spot also sometimes has live music on tap.
The Aviary boasts it specializes in creative cocktails in the West Loop. Right below The Aviary is a cozy speakeasy called The Office. Along the same lines, Booze Box is a Japanese bar found underneath a sushi place.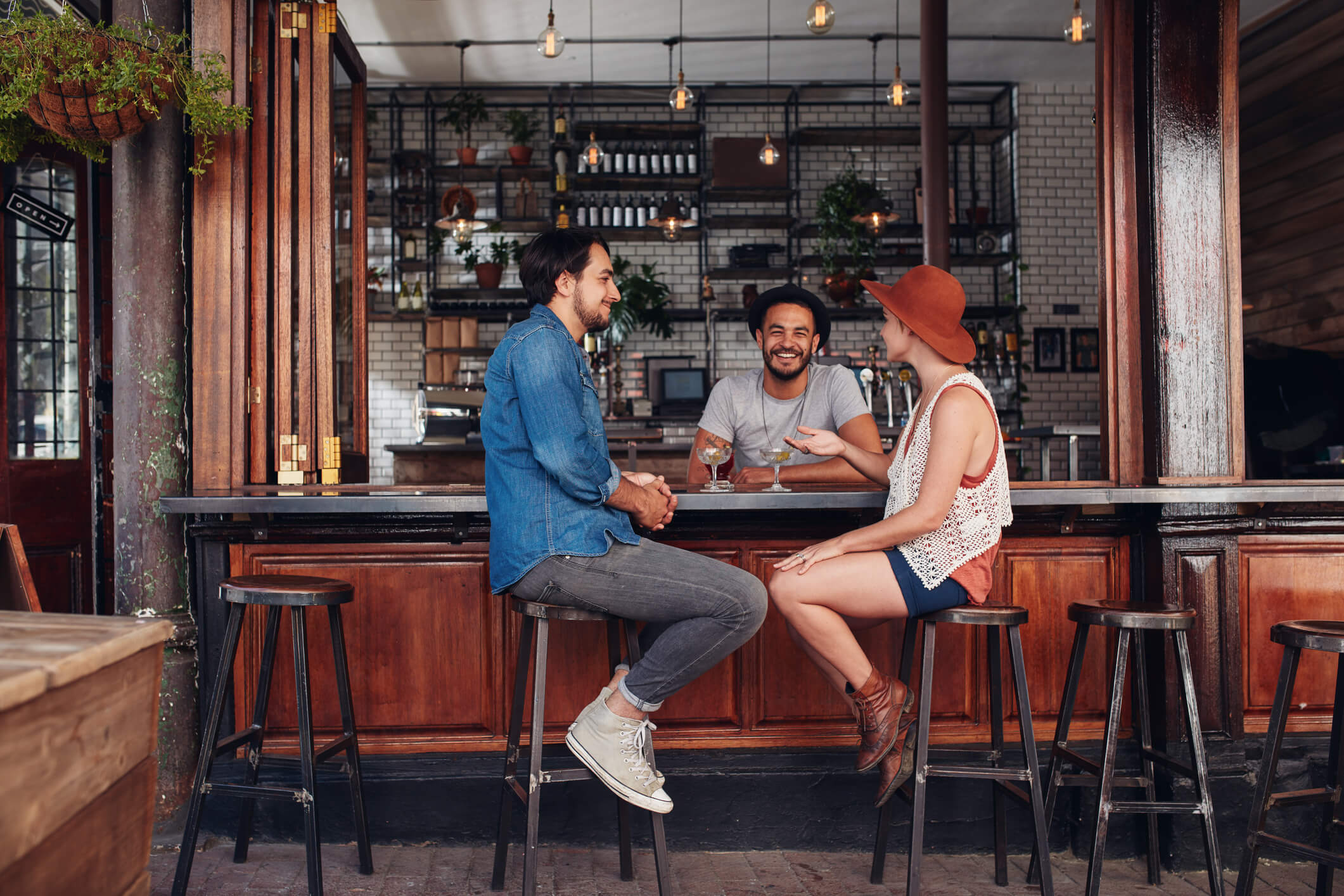 Interested in living in a neighborhood full of trendy restaurants, bars, and cafes?
Break down your Chicago home, condo or apartment search by
lifestyle, location, or property type
; or contact the Seventy7 Group, Chicago's local neighborhood and real estate pros for all your buying, selling, and renting needs.
Gold Coast
The upscale Gold Coast neighborhood is home to large old homes, high-end restaurants, and boutiques. If you're searching for a nightcap, you can also head to one of the local hot spots. The Sparrow is a cocktail bar that's found in the lobby of an old Art Deco apartment building.
Dublin's Bar & Grill, meanwhile, is a local bar that's open every day of the year. This laid-back neighborhood spot also has some traditional Irish pub food on the menu.
River North
The River North neighborhood has some of Chicago's hottest nightlife, with a number of bars and clubs to choose from. While you probably won't have to search far for a great place to grab a drink, we recommend heading to The Drifter. This speakeasy sits in the basement of Green Door Tavern. What you drink literally depends on the hand you're dealt, as workers choose a handful of tarot cards from the deck each night, and what's on the cards determines which cocktails are served.
Three Dots and a Dash is another more secluded spot in River North. It describes itself as a tropical bar and craft cocktail destination. If you love rum, you won't want to miss a visit to the venue's Bamboo Room.