Chicago Neighborhoods With The Best Parks
Posted by Nick Nastos on Tuesday, November 8, 2022 at 11:18 AM
By Nick Nastos / November 8, 2022
Comment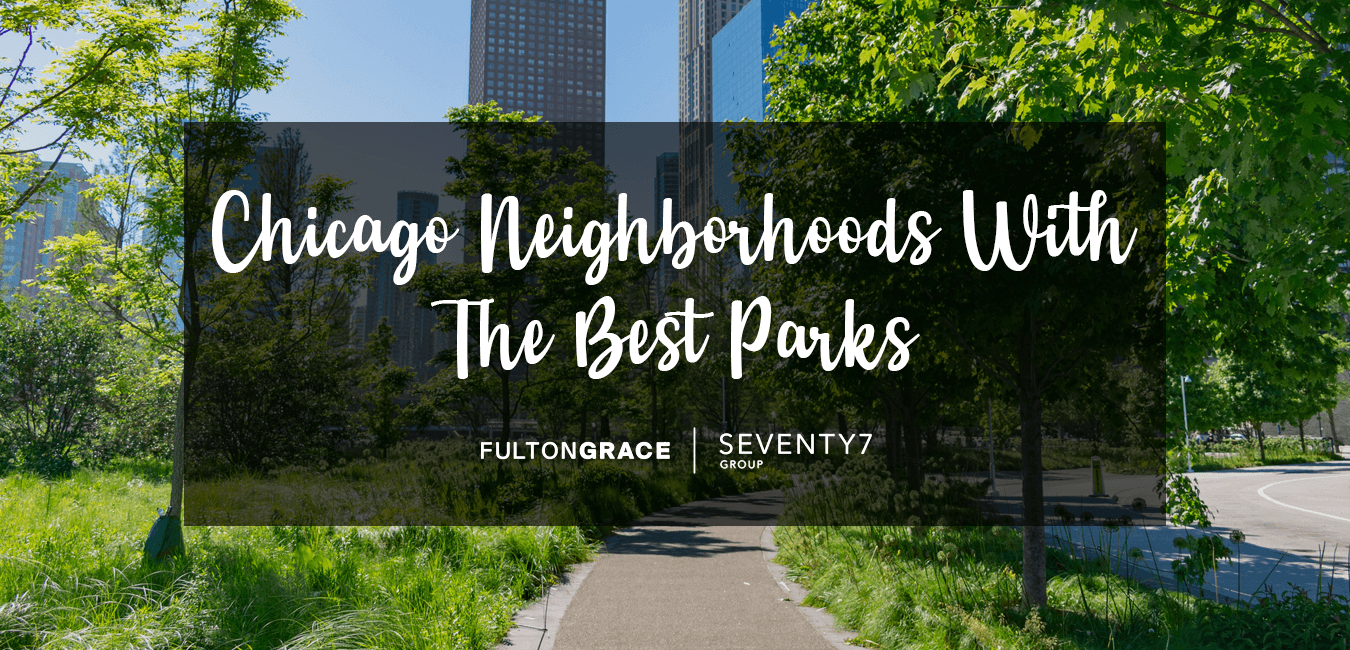 Chicago is certainly known world-wide for its amazing museums, its restaurants, and its landmark sites and attractions, but the city also has some incredible parks. It may be the third largest city in the entire nation, but that doesn't mean the city is completely packed with tall buildings and sidewalks. In fact, some of Chicago's most popular neighborhoods also have some of the city's best parks.
Gold Coast
Many choose the affluent Gold Coast neighborhood for its designer boutiques and high-end restaurants, but the area also has some stunning, notable homes and architecture. If you're in need of some green space, we have a couple of nearby recommendations. They aren't as large as some other city parks, but they do provide a nice space to relax and enjoy the scenery.
Washington Square Park is a small park with a fountain and a garden. It's popular for weddings, or just enjoying some tranquility in the middle of the city. Connors Park is another small park in the Gold Coast with benches and a fountain. The park's actually been around since the mid 1800s.
Lincoln Park
Green space is abundant in the Lincoln Park neighborhood, thanks in part to its namesake park. Lincoln Park is not only where you'll find the Lincoln Park Zoo, but also the Lincoln Park Conservatory, museums, sports fields and courts, a skate park, public beaches, and harbors. This is the city's largest public park, and one of the most visited in the US.
While much smaller than Lincoln Park, Oz Park is a more manageable park for those with small children, as it includes some sports fields and courts, a community garden, and a playground with a Wizard of Oz-theme. Jonquil Park is a popular spot for families to play ball in the open grass, plus there's a playground, a garden, and a spray area for kids in the summer.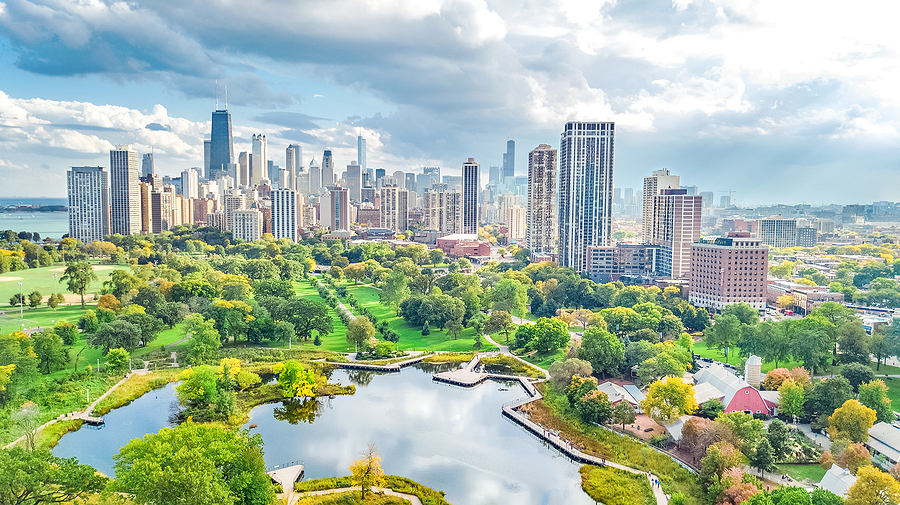 Interested in living in a neighborhood full of trendy restaurants, bars, and cafes?
Break down your Chicago home, condo or apartment search by
lifestyle, location, or property type
; or contact the Seventy7 Group, Chicago's local neighborhood and real estate pros for all your buying, selling, and renting needs.
Humboldt Park
Heading to Chicago's west side, Humboldt Park is bursting with coffee shops, cafes, and street art. This vibrant neighborhood is also home to a park of the same name. As one of the oldest public green spaces in Chicago, Humboldt Park is where you'll find the National Museum of Puerto Rican Arts and Culture in a building which was formerly a horse stable in the late 1800s. The park also is also home to Humboldt Beach and historic boat house.
West Loop
As home to Restaurant Row, the West Loop is a favorite of foodies. The neighborhood is much more, though, than just a former industrial area and trendy place for restaurants. Bartelme Park is a newer addition to the park scene, complete with an open lawn and viewing hill, as well as a children's play area and a dog park.
Skinner Park has a fieldhouse, a playground, sports fields, and a community garden. The park is popular for after school programs and summer camps. The West Loop's Union Park also has some fields and sports courts, a swimming pool, and some playgrounds.