Chicago Suburbs With The Best Downtowns
Posted by Nick Nastos on Thursday, June 2, 2022 at 2:40 PM
By Nick Nastos / June 2, 2022
Comment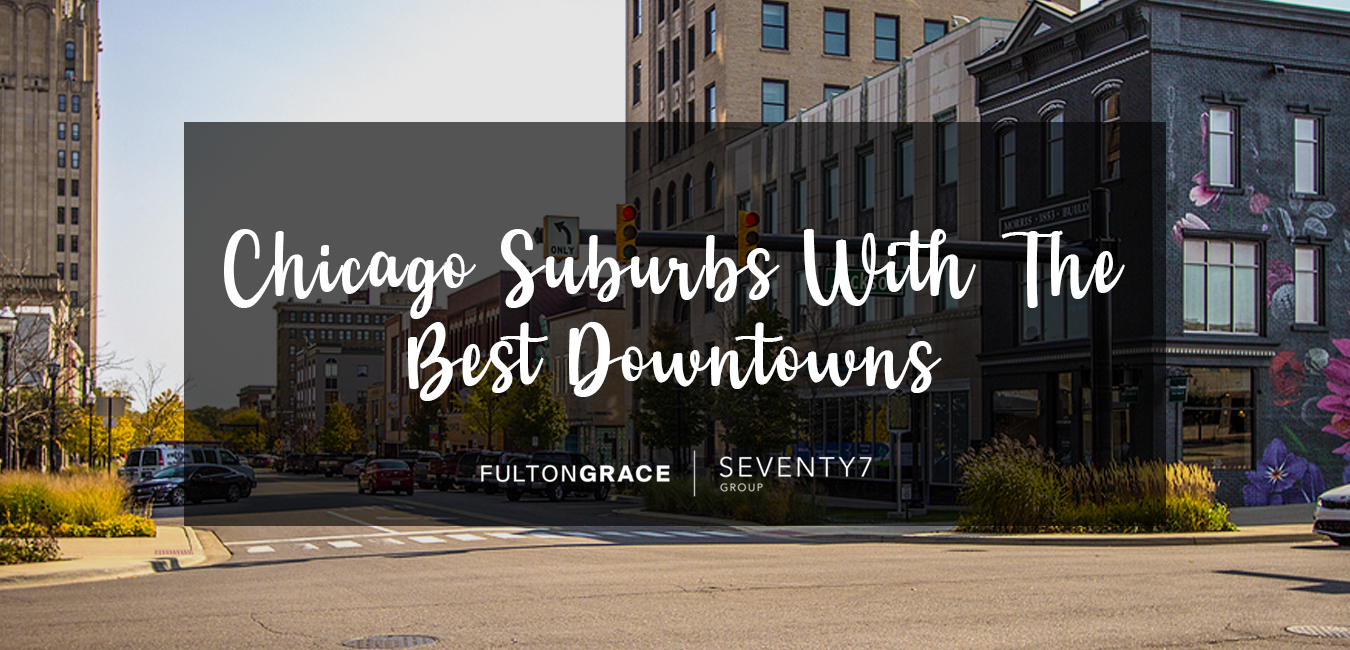 Chicago is full of sites and attractions, from the Magnificent Mile to area museums and the lakefront. If you really want to experience the region though, you may want to start exploring some of Chicago's suburbs. Here's where you'll find some of the best downtown areas outside of Chicago city limits.
Naperville
View Naperville homes for sale
Downtown Naperville offers more than 150 shops and restaurants, plus hundreds of businesses in one convenient location. The historic downtown area is pedestrian-friendly, with some great places to grab a cocktail or a bite to eat. It's the place to go for boutique stores or to take a stroll along the Riverwalk.
View this post on Instagram
Evanston
Downtown Evanston is also packed with a diverse mix of restaurants, from pizza and sandwiches to some truly bold cuisine. You'll also find a mix of stores and retailers, fitness clubs and planned events in this northern Chicago suburb. There are two parks close to Downtown Evanston.
View this post on Instagram
Elmhurst
Downtown Elmhurst offers nearly 300 different businesses of its own, with restaurants, shops and other places for people to choose from. Whether you're looking for a local boutique, you're planning a date night or you're just looking for some live music, you'll likely find it in Downtown Elmhurst.
View this post on Instagram
Oak Park
About 10 miles west of the Loop, Downtown Oak Park is full of restaurants, shops, a movie theater and an outdoor professional theatre company. With the advantage of plenty of parking, Downtown Oak Park routinely hosts special events throughout the year.
View this post on Instagram
Hinsdale
A little farther out, Downtown Hinsdale is full of friendly people and plenty of charm. The downtown area is a designated National Register Historic District. You'll find some shops, restaurants and a train station in Downtown Hinsdale.
View this post on Instagram
Winnetka
Situated right along the north shore of Lake Michigan, Winnetka offers beaches, parks and an excess of small-town charm. This affluent village is known for its tree-lined streets and beautiful homes, its quaint stores and its plentiful opportunities for outdoor recreation. Winnetka is about 16 miles north of Downtown Chicago.
View this post on Instagram
Lake Forest
View Lake Forest homes for sale
Lake Forest is also on the shore of Lake Michigan, about 30 miles north of Downtown Chicago. The affluent suburb is also known for its beautiful homes, plus you can take the Metra train right to Downtown Lake Forest. The downtown area isn't large in size, but it does offer a number of Tudor-style buildings. The downtown area boasts everything from a nearly century-old English pub to an independent bookstore, a fish market and a sweets shop.
View this post on Instagram