Chicago Suburbs With Easy Access to Downtown
Posted by Nick Nastos on Thursday, January 20, 2022 at 2:57 PM
By Nick Nastos / January 20, 2022
Comment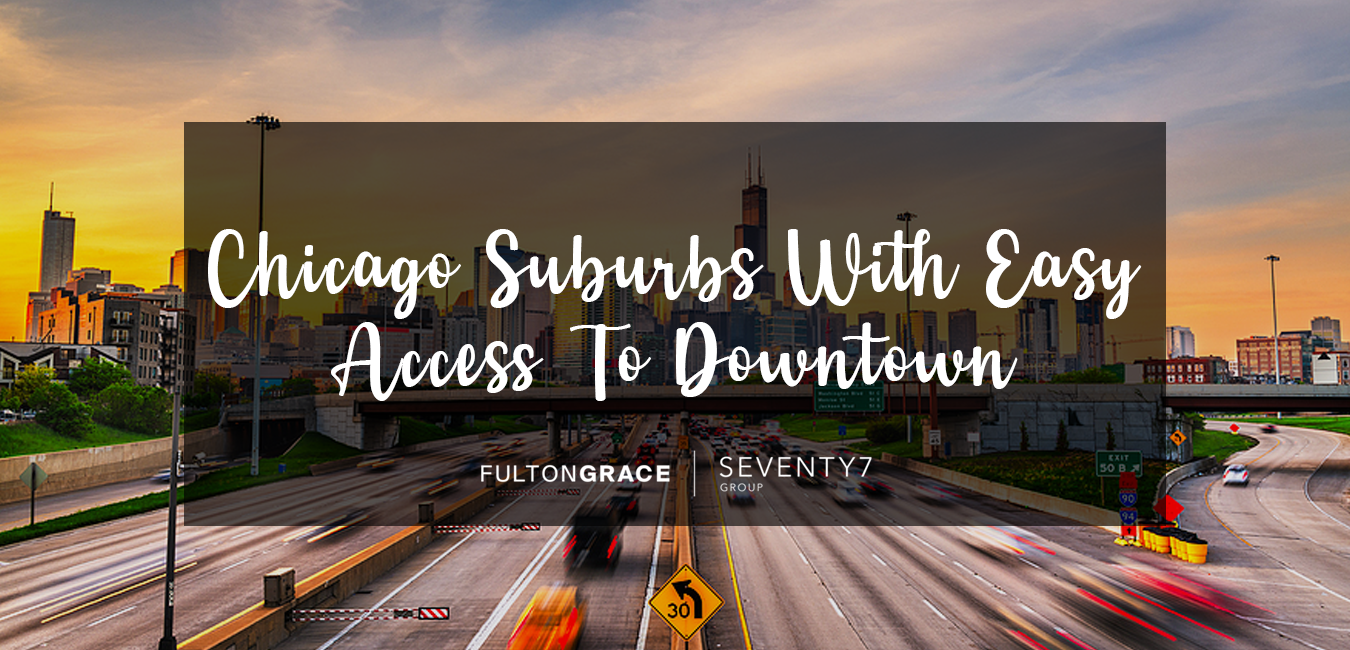 If you're searching for a place in the suburbs but don't want to live too far from Downtown Chicago, you have several great options. Some Chicago suburbs offer fairly easy access to the downtown area.
Evanston
Found to the north of Chicago, Evanston is only about 12 miles from downtown. Evanston was actually one of the city's first streetcar suburbs. These days, the CTA Purple Line runs through Evanston. The suburb is also served by a half dozen CTA bus routes, some Pace bus routes and commuter rail.
View Evanston homes for sale >
Skokie
Not far away from Evanston is the suburb of Skokie. The Yellow Line ends in Skokie with a train station in the downtown area. While that's the easiest and fastest way to commute into Chicago, CTA and Pace bus routes also service the area. Drivers can also choose to hop on the Edens Expressway.
View Skokie homes for sale >
La Grange
While it seemed far from the city when it was first settled in the 1800s, La Grange is only about 13 miles from Chicago today. Drivers can take La Grange Road to hop on I-55 or Ogden Avenue to meet up with I-294. Pace operates commuter bus service in La Grange, while the Metra has two stations in the village. It takes less than 25 minutes to use express service to Downtown Chicago.
View La Grange homes for sale >
Elmhurst
Elmhurst is known as a western suburb of Chicago. Pace buses service people living in Elmhurst, as does the Metra. If you're thinking about driving yourself, it's fairly easy to get on I-290, I-88 or I-294 living in Elmhurst.
View Elmhurst homes for sale >
Glenview
The suburb of Glenview is about 15 miles from Chicago. There are two Metra stations in Glenview, and both offer nearby commuter parking. People can also use Pace bus service or travel via car by taking I-94.
View Glenview homes for sale >
Oak Park
Oak Park is considered to be one of suburban Chicago's best commuter towns. The Metra and the CTA Green and Blue lines service Oak Park. Commuters can also use CTA or Pace bus service. For drivers, the Eisenhower Expressway is the primary route between Oak Park and Chicago.
View Oak Park homes for sale >
Oak Brook
There aren't specifically any CTA or Metra trains in Oak Brook, but commuters living there can take commuter train service from one of the neighboring villages. There are also a number of Pace bus routes that serve 22nd Street.
View Oak Brook homes for sale >