Chicago Suburbs With Frank Lloyd Wright-Inspired Homes For Sale Right Now
Posted by Nick Nastos on Tuesday, March 1, 2022 at 12:18 PM
By Nick Nastos / March 1, 2022
Comment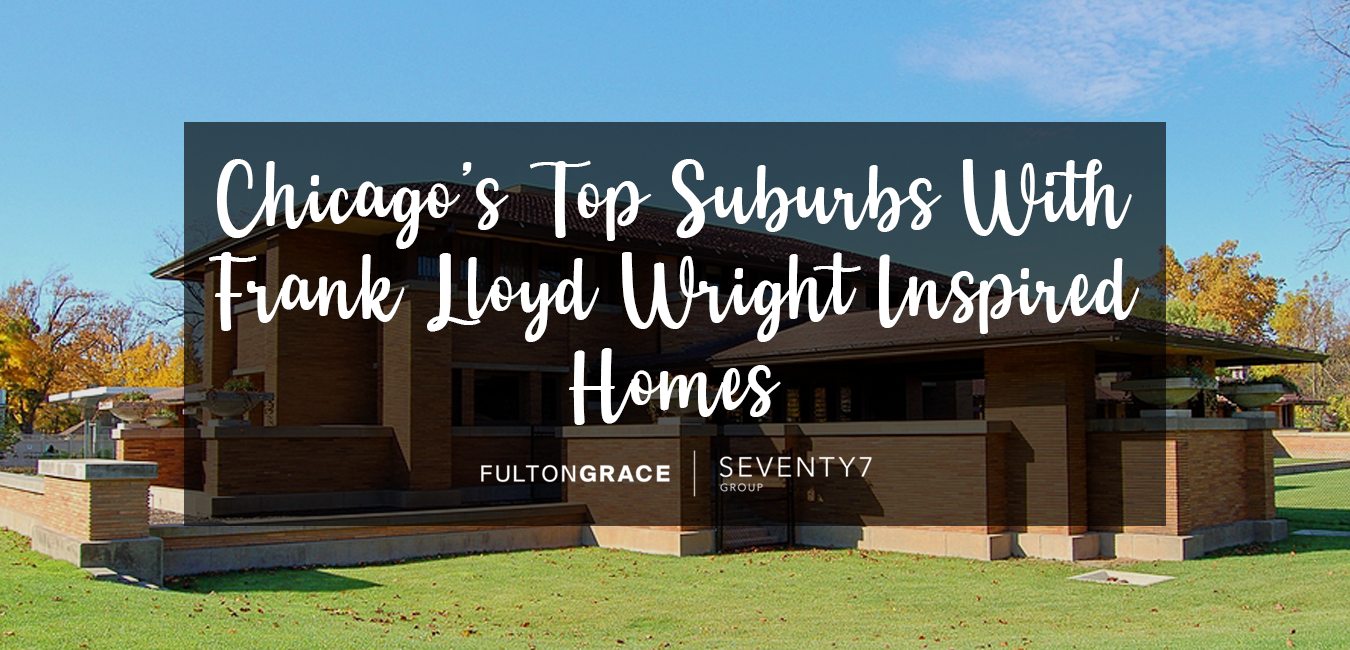 Frank Lloyd Wright is one of the nation's most inspirational architects, and it's not hard to find his style reflected in many Chicago suburbs. In fact, you'll find several Wright-inspired homes for sale right now.
Frankfort
A new construction home in Frankfort takes its inspiration from Frank Lloyd Wright. This lofted ranch home is part of the Prairie Creek neighborhood, which includes some ponds and walking paths. It's also not far from the shops and restaurants of Downtown Frankfort, which is a fast-growing suburban village.
Homer Glen
An extremely unique home in Homer Glen was reportedly based off blueprints from the Frank Lloyd Wright Foundation. Like some of Wright's other designs, the home incorporates some falling water features. It also boasts prairie-style woodwork, custom art glass windows and custom light fixtures. It additionally features some dramatic cathedral ceilings. The four-bedroom, four-bath home is currently on the market. The Village of Homer Glen is a southwest suburb of Chicago.
Search Homer Glen homes for sale
River Forest
River Forest currently has a home on the market that has ties to Frank Lloyd Wright. It's one of just a few documented Robinson homes. He was a former Wright employee. The three-bedroom, three-bath home was built in 1914. River Forest is a suburban village that's also home to Wright's Winslow House. That home is sometimes referred to as Wright's first prairie house.
View River Forest homes for sale
Park Ridge
Park Ridge currently has a spectacular example of a Mid-Century Modern home on the market, inspired by the likes of Frank Lloyd Wright. The home is credited to architect Don Erickson, who originally designed the home in the early 1960s, then returned in the late 1990s to add a second level to the home. It sits on Park Lake, overlooking water views. The Park Ridge suburb sits close to O'Hare Airport, and about 15 miles from Downtown Chicago.
View Park Ridge homes for sale
Oak Park
There aren't currently any homes on the market in Oak Park's Frank Lloyd Wright Historic District, but you just can't mention Wright without also mentioning the famed historic district. It's where you'll find around two-dozen structures tied to Wright himself. The neighborhood also has the world's largest concentration of Prairie-style structures.
Search Frank Lloyd Wright Inspired Homes For Sale in Chicago's Suburbs