Chicago's Best Truck Rental Companies [2022 Updated]
Posted by Nick Nastos on Wednesday, August 10, 2022 at 6:02 PM
By Nick Nastos / August 10, 2022
Comment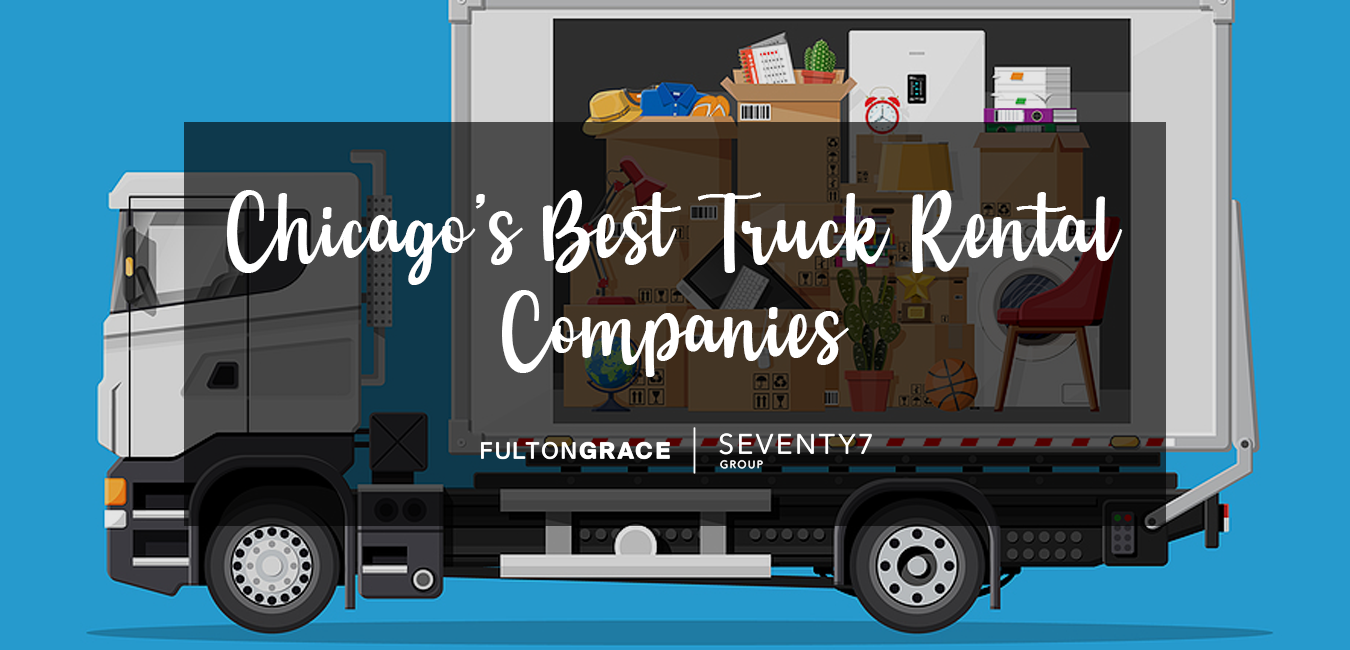 Moving can be a big ordeal, but sometimes you just want to take care of a small move yourself. If you need to secure a moving truck rental in the Chicago area, there are several different companies to choose from.
Elite Truck Rental
265 N Western Ave, Chicago, IL 60612 | Website
Elite Truck Rental operates in the Chicago area. You can choose from a van, a 15-foot truck, a 16-foot truck or even a 24-foot truck if you have several large items to move. The company sells boxes, rope, straps, and other supplies. You can also rent a dolly or furniture pads by day for residential or commercial moves.
Budget Truck Rental
2241 N Elston Ave, Chicago, IL 60614 | Website
Budget rents trucks for moves in Chicago too, including cargo vans, 12-foot trucks, 16-foot trucks and 26-foot trucks. The company has several locations in Chicago and the surrounding area to choose from. You can rent a truck from Budget to make a local move across the city, or even to move out of state. If you need help loading, unloading, or packing, they can help with that too. Additionally, you can work with the company to use some of their other supplies that make moving easier, like hand trucks, furniture pads, and moving pads.
Penske
265 N Western Ave, Chicago, IL 60612 | Website
Penske additionally has several different rental locations of its own in Chicago to choose from. Much like Budget, renters can choose from a cargo van, a 12-foot truck, a 16-foot truck, a 22-foot truck or a 26-foot truck. Customers can book self-storage rentals through Penske, order moving and packing supplies, or arrange for help with packing, loading, unloading, and even driving the rental truck.
U-Haul
3201 N Damen Ave, Chicago, IL 60618 | Website
U-Haul rents pickups, cargo vans, and several different sizes of trucks, depending on your needs. You can choose from an in-town truck rental or a one-way truck rental. U-Haul also has portable storage containers, storage units, boxes, packing supplies and other moving supplies available.
Chicagoland Truck Rental
3939 W Montrose Ave, Chicago, IL 60618 | Website
Chicagoland Truck Rental provides vans, trucks, moving equipment and packing supplies to those in the Chicago area. Renters can choose rates by the hour, day, week, or even month. Based out of Chicago, the company has operating hours every day of the week. You can make a reservation ahead of time, or you can opt for the company's walk-in service.