Chicago's Bike-Friendliest Neighborhoods [UPDATED]
Posted by Nick Nastos on Wednesday, December 7, 2022 at 6:05:31 PM
By Nick Nastos / December 7, 2022
Comment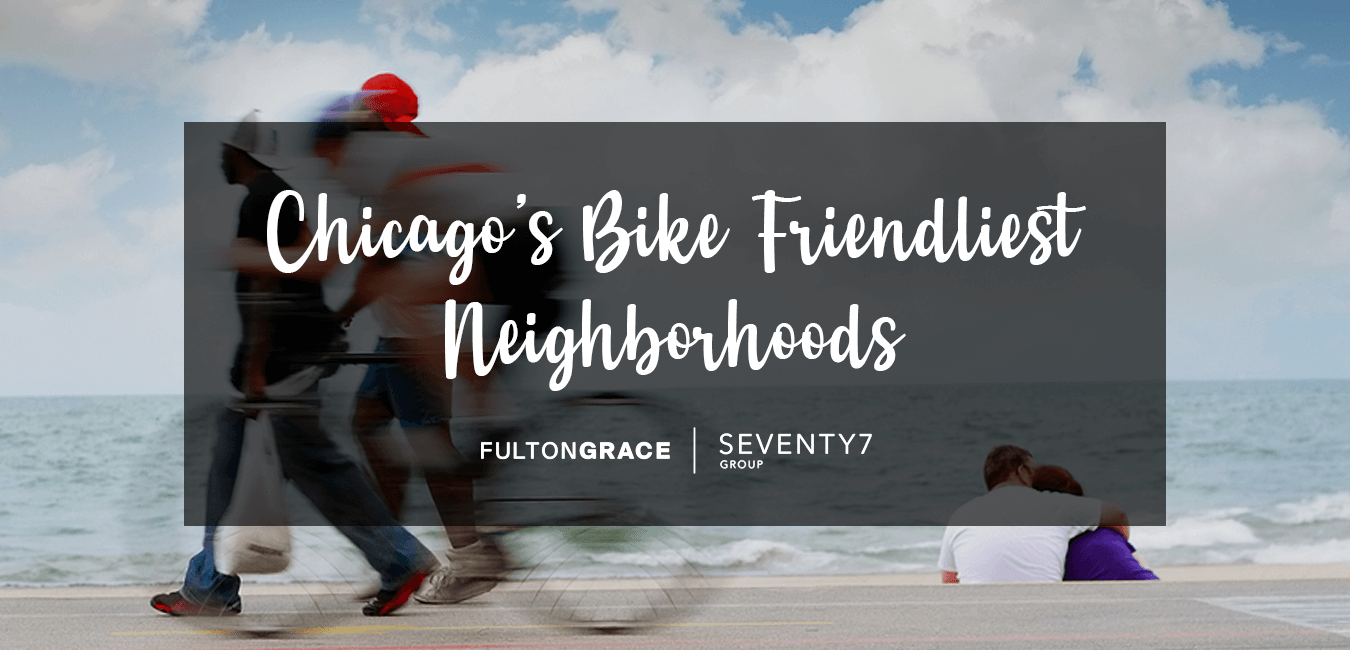 With over 200 miles of bike lanes, Chicago is perhaps one of the most bike-friendly cities in the United States. The Divvy bike rental system, powered by Lyft, has hundreds of locations scattered throughout the city, so even those who don't own a bike can enjoy riding around the city with ease. For bike enthusiasts looking to buy a home in Chicago, choosing an area that is suited to cyclists is of top priority. Luckily, there are several neighborhoods that are particularly perfect for people who like to navigate the city by bicycle.
Hyde Park
One of the hallmarks of Chicago's Hyde Park area is that it is surrounded by and filled with barrier protected bike lanes, signed bike routes, and lanes designated for cars and cyclists to share. Hyde Park is ideal for those who wish to use a bike as a primary means of transportation, but it's also a fantastic location for those looking to ride for fun or for fitness. Hyde Park is home to Jackson Park, which is a 542-acre lakefront park that always offers something new to explore. The median home price in the Hyde Park neighborhood of Chicago is on the more affordable side, falling in the mid to high $200s.
Lincoln Park
If a casual bike ride from time to time is your speed, Lincoln Park may be the perfect Chicago neighborhood. Home to more than thirty Divvy stations, Lincoln Park is one of the easiest neighborhoods to enjoy by bike for those that don't even own one. Residents of Lincoln Park can ride along the waterfront, taking in the stunning Chicago Skyline, on Lakefront Trail. The neighborhood is also home to an REI bike shop, which cares for all types of bikes, from cruisers to high-performance racers. The median home price in Lincoln Park falls in the low $600s, but there are certainly opportunities to find a home on the lower end of the price spectrum.
Lakeview
Known for its ever-evolving bicycle culture, Chicago's Lakeview neighborhood is one of the most heavily bike-trafficked areas of the city. Lakeview is home to a Bike Friendly Business District, a program that was designed to encourage people to support local businesses through special promotions and public events. These programs include discounts, safety workshops, bike parking, maps, media outreach, and educational materials. The neighborhood is also home to countless bike shops, lots of entertainment and nightlife, and several bars and restaurants. Lakeview is one of the best neighborhoods for those interested in arts and culture and features the Belmont Theater District. The median home price in Lakeview is in the low $400s.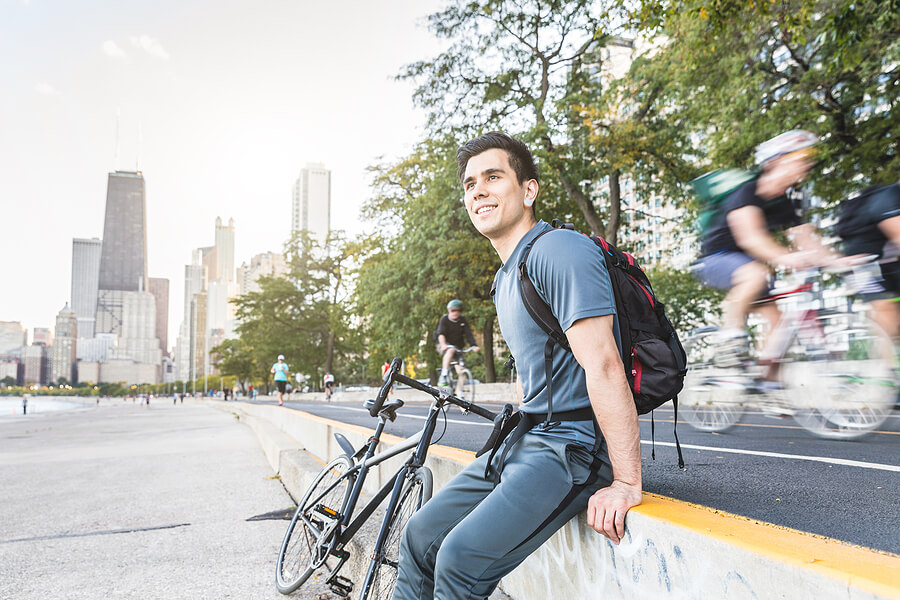 Looking for a new home, condo, or apartment in one of Chicago's bike-friendliest neighborhoods?
Break down your search by
lifestyle, location, or property type
; or contact the Seventy7 Group, Chicago's local neighborhood and real estate pros for all your buying, selling, and renting needs.
Logan Square
Anyone who spends enough time cycling in Chicago knows that Logan Square's Milwaukee Avenue is a road dominated by bikers, who've adopted it as a main thoroughfare for biking. Logan Square also offers cyclists easy access to the 606 Trail, one of the city's most popular neighborhood recreational trails. For those interested in riding the entire 606 Trail from one end to the other, Logan Square is where you'll find The Ridgeway Trailhead, which is the westernmost spot on the trail. In addition to incredible bike trails, Logan Square also offers a number of music venues, small independently owned shops, hip bars, and several local restaurants. Logan Square is also home to Wolfbait & B-Girls, a shop that offers items made by over 300 local craftsmen and artisans. Median home prices in the Logan Square neighborhood fall in the low $500s.
Humboldt Park
Named for the over 200-acre park that lies at its center, Humboldt Park is a neighborhood with seemingly endless places to ride. In fact, many residents find that it's easier to rely on a bike for traversing the Humboldt Park area than any other means of transportation because it contains so much open space and a ton of bike lanes. Humboldt Park is also home to Humboldt Park Boathouse, the National Museum of Puerto Rican Arts and Culture, and Paseo Boricua, which serves as the epicenter of Chicago's Puerto Rican community. The median home price in the Humboldt Park area sits in the low $400s, and the area offers a number of excellent high schools.