Chicago's Top Vintage Clothing Shops [2022]
Posted by Nick Nastos on Friday, May 6, 2022 at 7:38 PM
By Nick Nastos / May 6, 2022
Comment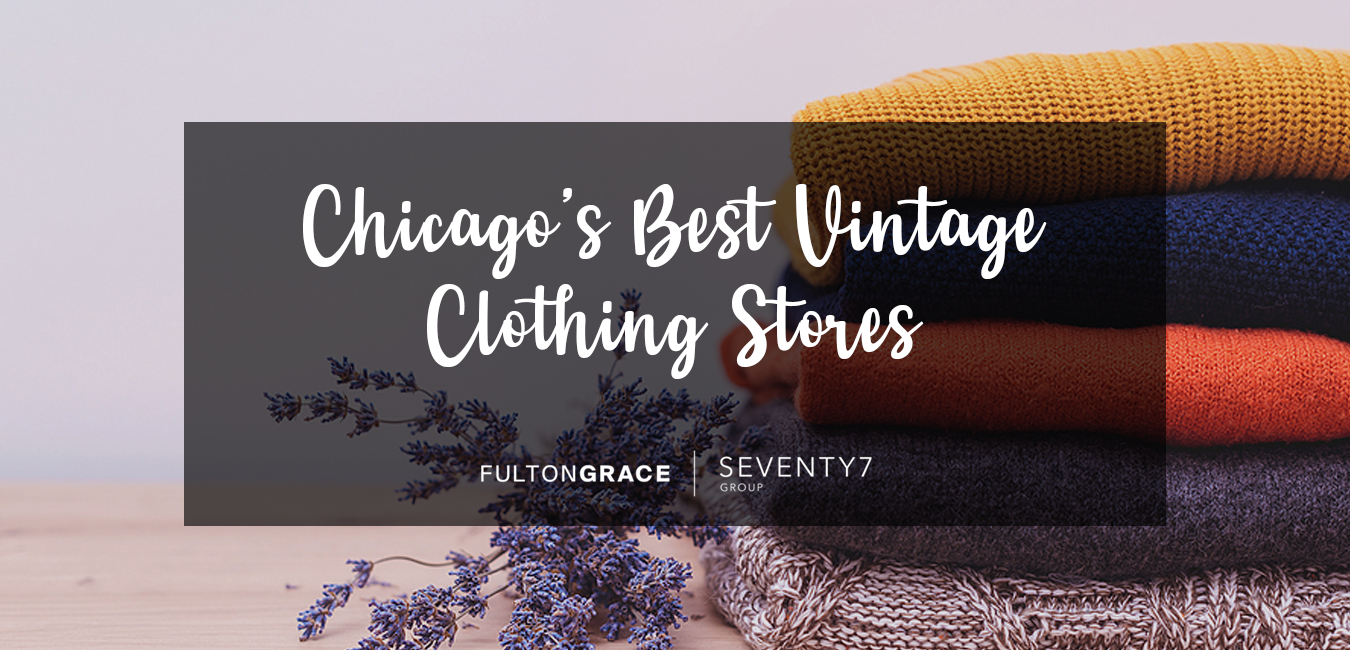 If you're looking for some vintage items, you may want to plan a trip to one of Chicago's best vintage clothing stores.
Dovetail – West Town
1452 W Chicago Ave, Chicago, IL 60642 | Website
Dovetail has been open in West Town since the late 2000s. The store sells vintage sweaters, jackets, shirts, dresses and more. Dovetail claims to sell curated, high-quality vintage items in a boutique atmosphere. The shop also operates an online store with a much smaller selection of what you'll find in the store. If you're planning to go to the West Chicago Avenue storefront, Dovetail is only open on weekends and by appointment.
The Find – Near North Side
The Shops at North Bridge, 520 N Michigan Ave, Chicago, IL 60611 | Website
The Find has a retail store on North Michigan Avenue in Chicago. The shop sells authenticated new and pre-owned items from top designers like Gucci, Louis Vuitton, and Chanel. It's a good place to check out if you're interested in a vintage designer item at a more affordable price point.
Lost Girls – Bucktown
1947 W Chicago Ave, Chicago, IL 60622 | Website
Lost Girls sells vintages dresses, denim, shoes, and jewelry at its Bucktown showroom. Lost Girls even has its own mobile pop-up shop thanks to a renovated 1976 Winnebago. The shop sells quality vintage clothing, typically from the 1930s through the 1990s, in sizes 00 to 18.
Kokorokoko Vintage – Wicker Park
1323 N Milwaukee Ave, Chicago, IL 60622 | Website
Kokorokoko operates out of Chicago's Wicker Park neighborhood. The store on North Milwaukee Avenue sells vintage items from the 1980s and 1990s. The store is closed on Tuesdays and Wednesdays.
Richard's Fabulous Finds – Humboldt Park
2545 W North Ave, Chicago, IL 60647 | Website
Richard's Fabulous Finds specializes in vintage menswear and décor in Humboldt Park. The owner has a background in dressing clients in luxury menswear. The shop is open Wednesdays through Sundays on West North Avenue in Chicago. Expect to find everything from blazers and overcoats to bow ties and pocket squares.
Knee Deep Vintage – Pilsen
1219 W 18th St, Chicago, IL 60608 | Website
Knee Deep Vintage operates out of the Pilsen neighborhood. In business for well more than a century, the shop sells affordable vintage clothing from the 1950s through the 1990s. The store is open every day of the week. Knee Deep Vintage purchases clothing from the public, plus it offers some personalized shopping and commercial styling services.
Mercy Beaucoup – Old Town
1545 N Wells St, Chicago, IL 60610 | Website
If you want to get a great price, but also so some good for the community, consider making a trip to Mercy Beaucoup in historic Old Town. The shop accepts donations of high-quality designer and gently used items including clothing. Sales benefit Mercy Home for Boys & Girls in Chicago.