Top Midcentury Modern Chicago Prints on Etsy for Your New Home or Condo
Posted by Nick Nastos on Friday, August 13, 2021 at 2:35 PM
By Nick Nastos / August 13, 2021
Comment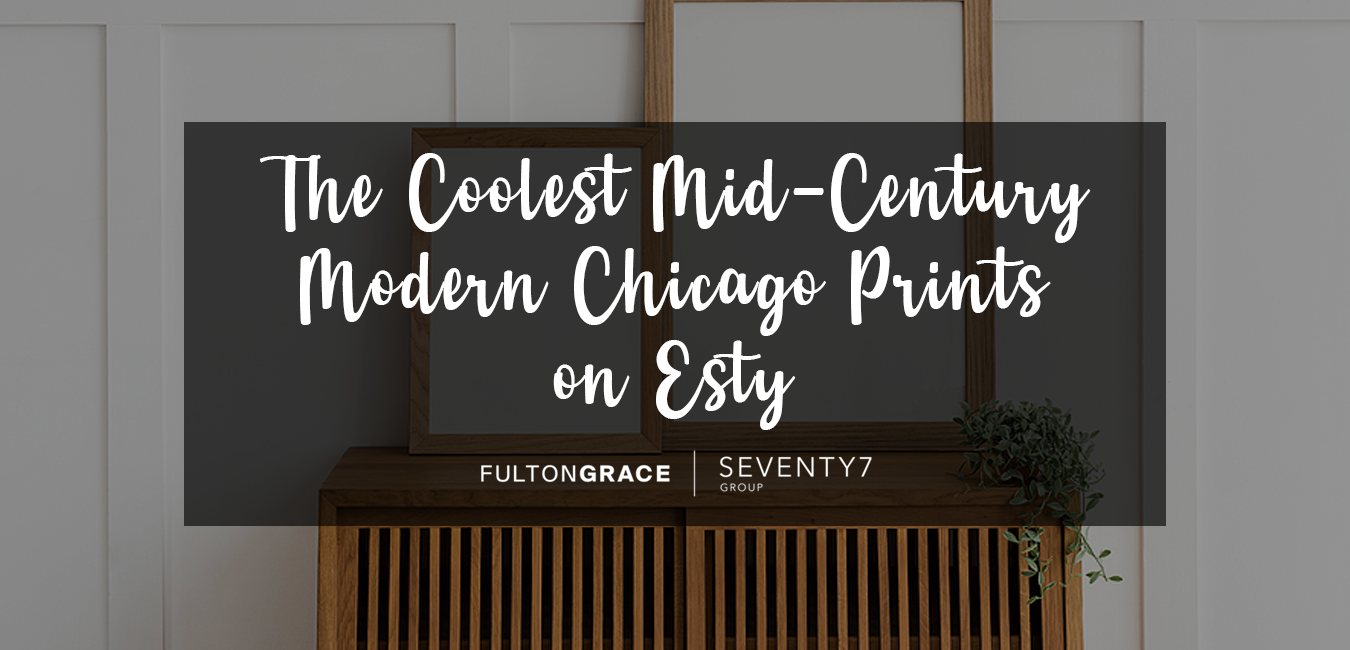 John Hancock Center
One of the most iconic landmarks in Chicago is the building still commonly known as the John Hancock Center. This particular art print showcases it in a truly unique way. While the background is a solid color, the focal point of the print is one of Chicago's most recognizable buildings.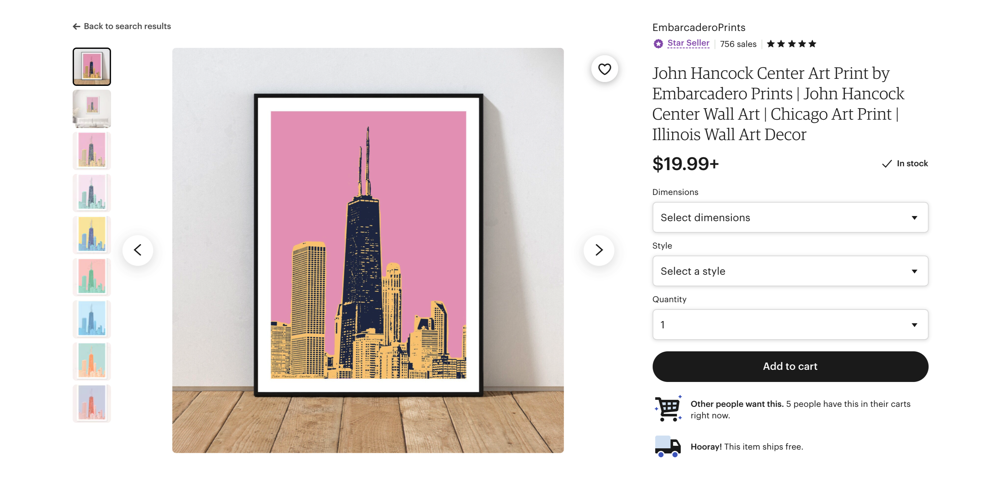 Willis Tower
Not to be outdone, this print showcases Willis Tower in an entirely new way. It's a sky-high look at one of the world's tallest buildings.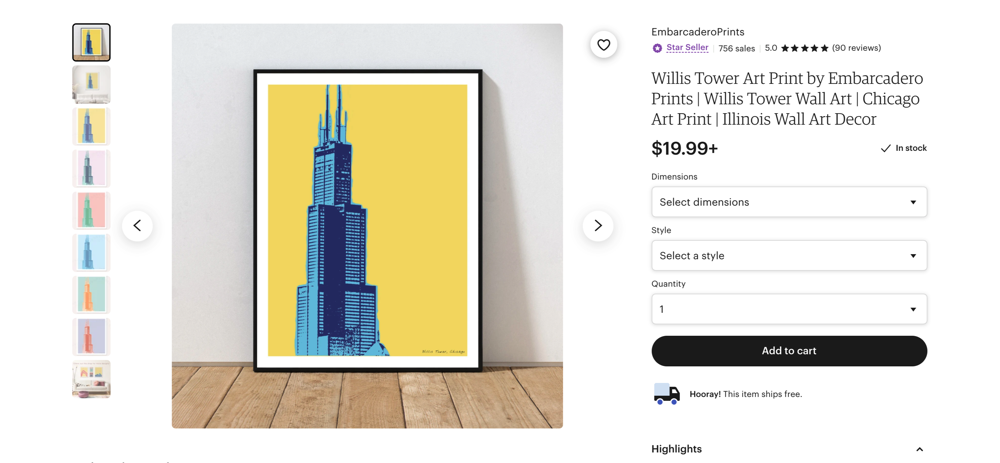 Wrigley Building
Another one of Chicago's most famous skyscrapers is captured in print. The Wrigley building art print gives a pop of color to any space. The print is uniquely Chicago, but at the same time offers just a glimpse of the city.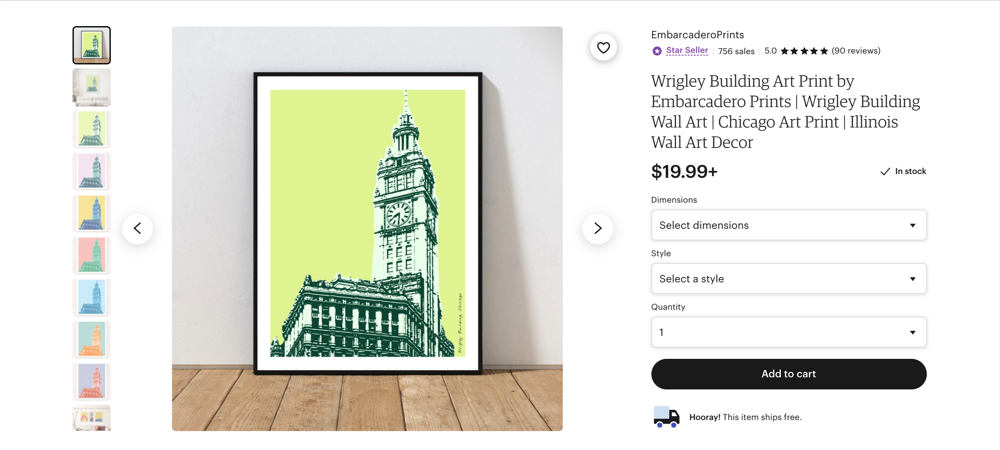 This next print takes it down a notch, with less of a focus on color, and more of a focus on city streets from the ground up. The Chicago poster print offers a more minimalist take on Downtown Chicago.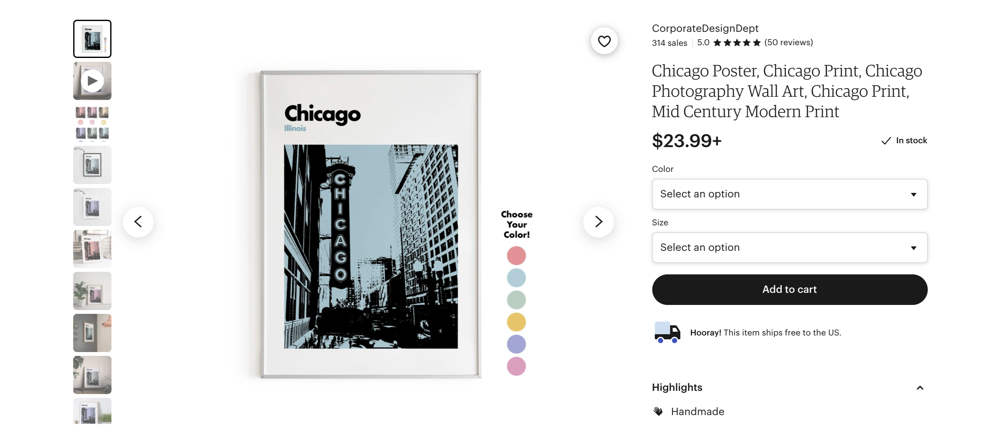 Chicago Public Library
All it takes is a single letter to identify the Chicago Public Library. This mid-century Chicago print was first designed in the mid 1960s. The limited edition print takes a clever jab at the letter "A" and the rest of the alphabet waiting for readers at, where else, but the local library.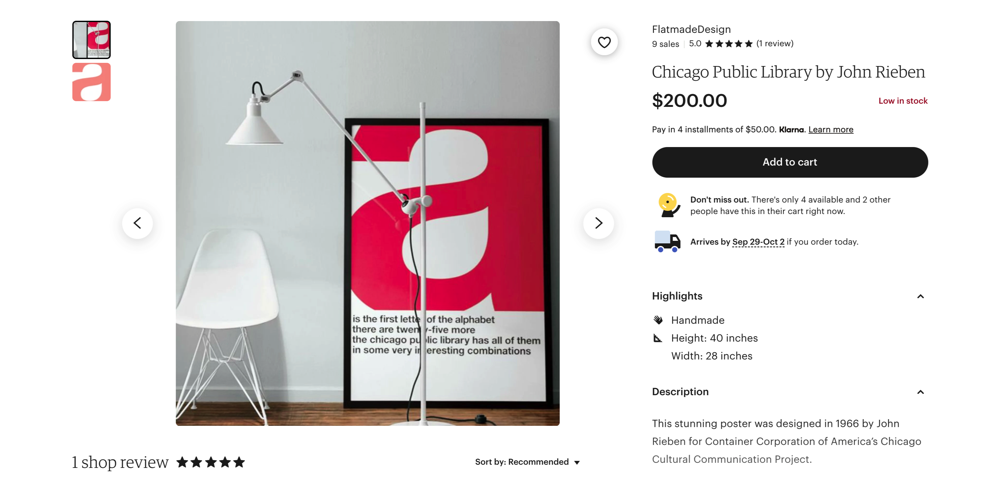 Downtown Chicago
For a wider view of Downtown Chicago and The Bean, one particular Chicago art print offers a rich look at some of the city's landmarks. Not only does the mixed-media print showcase the city's skyscrapers, but also some of the natural beauty and green space that makes the city so attractive.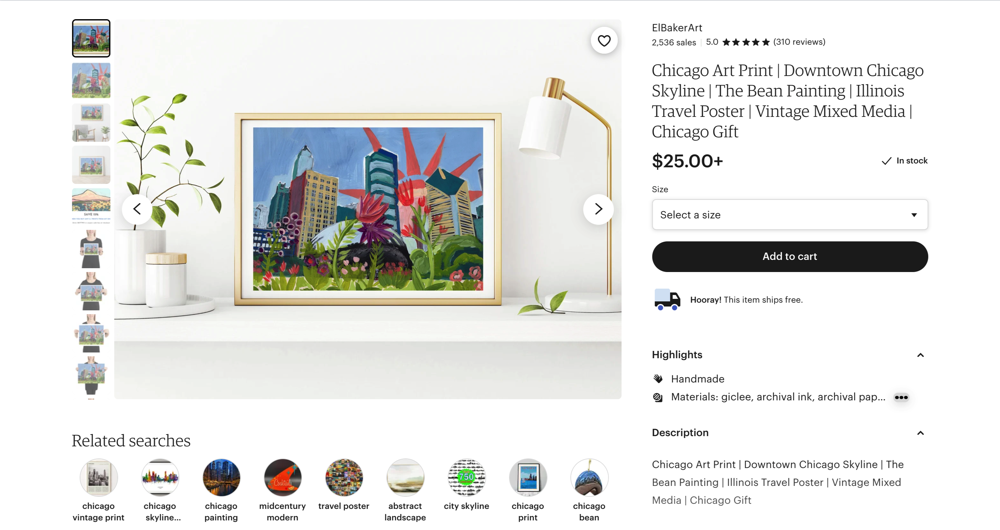 Another art print expands the Downtown Chicago skyline with The Bean and other recognizable buildings. This mid-century modern print is an original take on the city, incorporating vivid color into its design.
Those in search of a more retro downtown look will find it with this Retro Chicago Magnificent Mile print. The colorful depiction of Chicago adds in a bright sun, boldly colored buildings and a rainbow of vehicles.
Another print takes an up close look at downtown's Federal Plaza. With just a hint of blue sky at the top, the poster looks up at nearby buildings, but focuses on the bright red hue of the oversized Alexander Calder sculpture.
From one letter to three, this Chicago Theatre art print present a small taste of what's to come in an abstract way. The print comes in a few distinct colors, focused of the famed Chicago Theatre.