Old Town Condos For Sale
Search homes & condos in Old Town Chicago
Chicago's Old Town neighborhood continues to be one of the city's most sought-after locations thanks in large part to its charming commercial corridor, which is filled with shops, restaurants, bars, and cafes. Prospective home buyers interested in Old Town will find a unique blend of older high-rises, historic single-family homes, and plenty of newer construction condos and apartments scattered throughout the area, truly making it one of Chicago's more unique places to begin a home search.
Search Old Town real estate and Old Town condos for sale below, or give us a call now to schedule a private home tour of an Old Town property you might want to view in person!
Search Old Town Condos & Homes For Sale
December 11, 2023
Search Old Town Condos & Homes For Sale by Price
A Closer Look at The Old Town Neighborhood
Old Town is a historic part of downtown Chicago that's largely defined by its history and captivating architecture. Believe it or not, some of the city's oldest Victorian-era buildings are found here in Old Town, including St. Michael's Church, which held its ground and survived the Great Chicago Fire of 1871. But along with that, Old Town is also highly praised for its almost small town-like ambiance, especially along Wells Street, which is loaded with charming little boutique shops and plenty of bars, restaurants, and cafes that help keep this part of Chicago quite lively on any given day or night of the week.
The Old Town Real Estate Market
With Old Town being so close to the heart of the city, the real estate market here is pretty diverse, offering potential home buyers anything from historic single-family homes to high-rise condos that feature incredible views of the city and lakefront. But as a location that's been mentioned as one of the best neighborhoods to call home in the entire country on multiple occasions, Old Town homes and condo are also among the most highly sought after properties in all of Chicago.
Take a Tour Through Old Town
The tree-lined streets of Old Town add charm to the area, and as alluded to above, the Wells Street Corridor also makes this one of the more walkable parts of the city. But for an inside look at the neighborhood vibe surrounding much of Old Town, take a quick photo tour below to get a better feel for what to expect once calling this lovely part of Chicago home.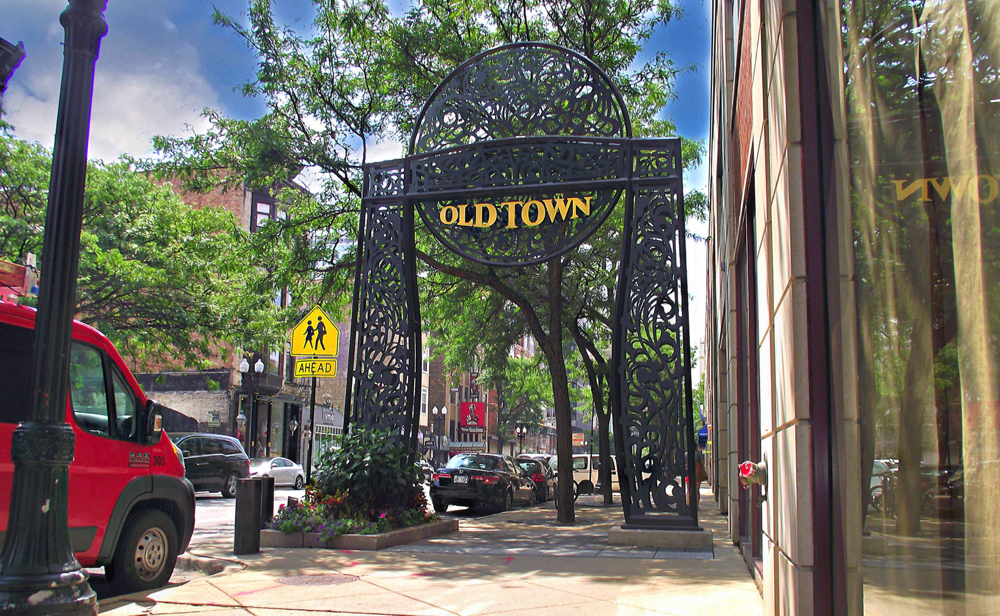 The Nightlife & Dining Scene Around Old Town
The Old Town neighborhood is home to Steppenwolf Theater, as well as Zanie's Comedy Club, which has welcomed Doug Benson, Dobie Maxwell, Jeffrey Ross, and countless other notable acts throughout the years. And it doesn't matter how often you go, there always seems to be someone playing that's well worth the price of admission. Some of Chicago's most drool-inducing restaurants also call Old Town home, including Bistro Margot, Topo Gigio Ristorante, and Old Jerusalem just to name a few. The area also offers an eclectic nightlife scene too. Suite Lounge is a trendy, underground bar that is not at all like others you may be used to, and you will quickly become known by your first name after you visit Old Town Ale House a few times, which is widely considered to be one of Chicago's most famous dive bars.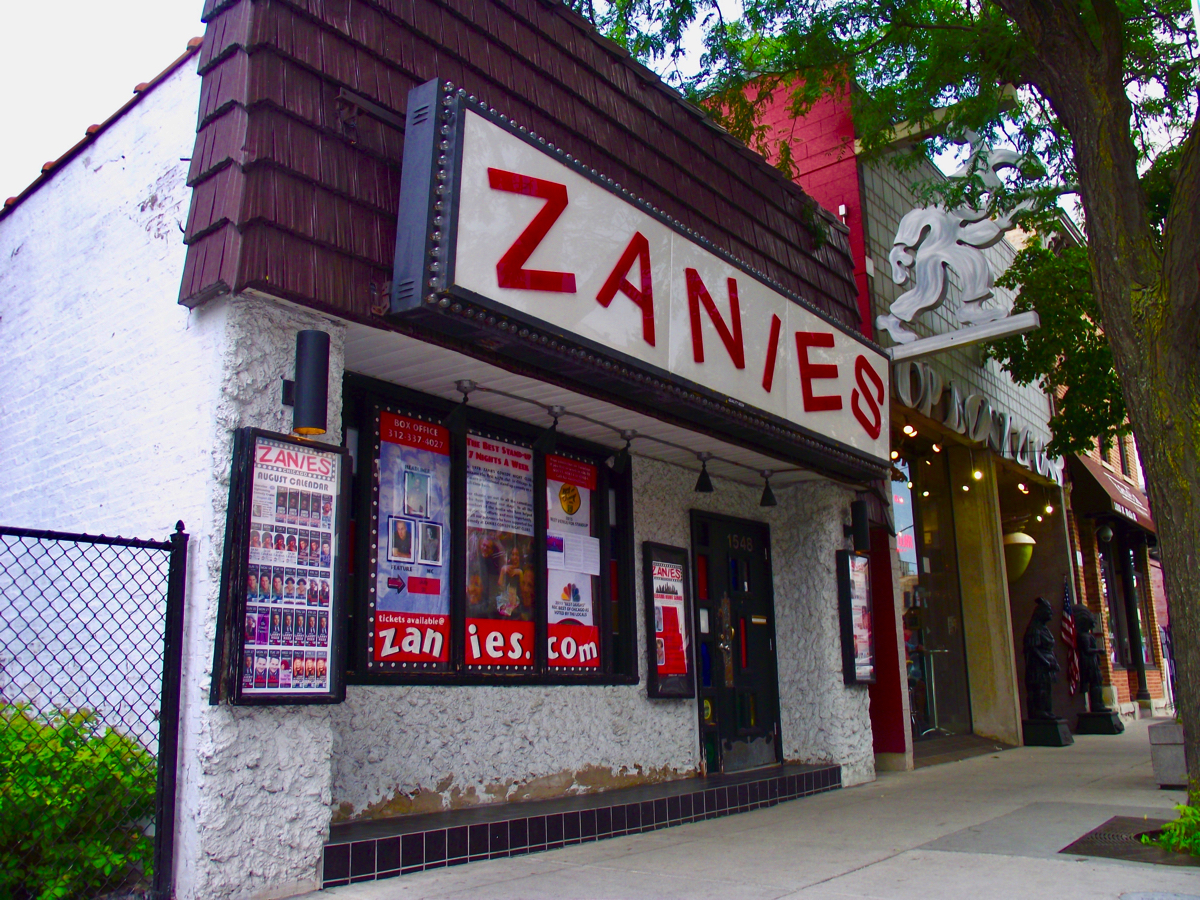 Biking in Chicago's Old Town
With Old Town being situated so close to the lakefront, it's a great place to live for anyone who loves taking a ride along the Lakefront Trail. Also adding convenience for locals who love to trek through the city on two wheels, the Village Cycle Center is located right in the middle of Old Town, which offers just about any bicycle service you can imagine.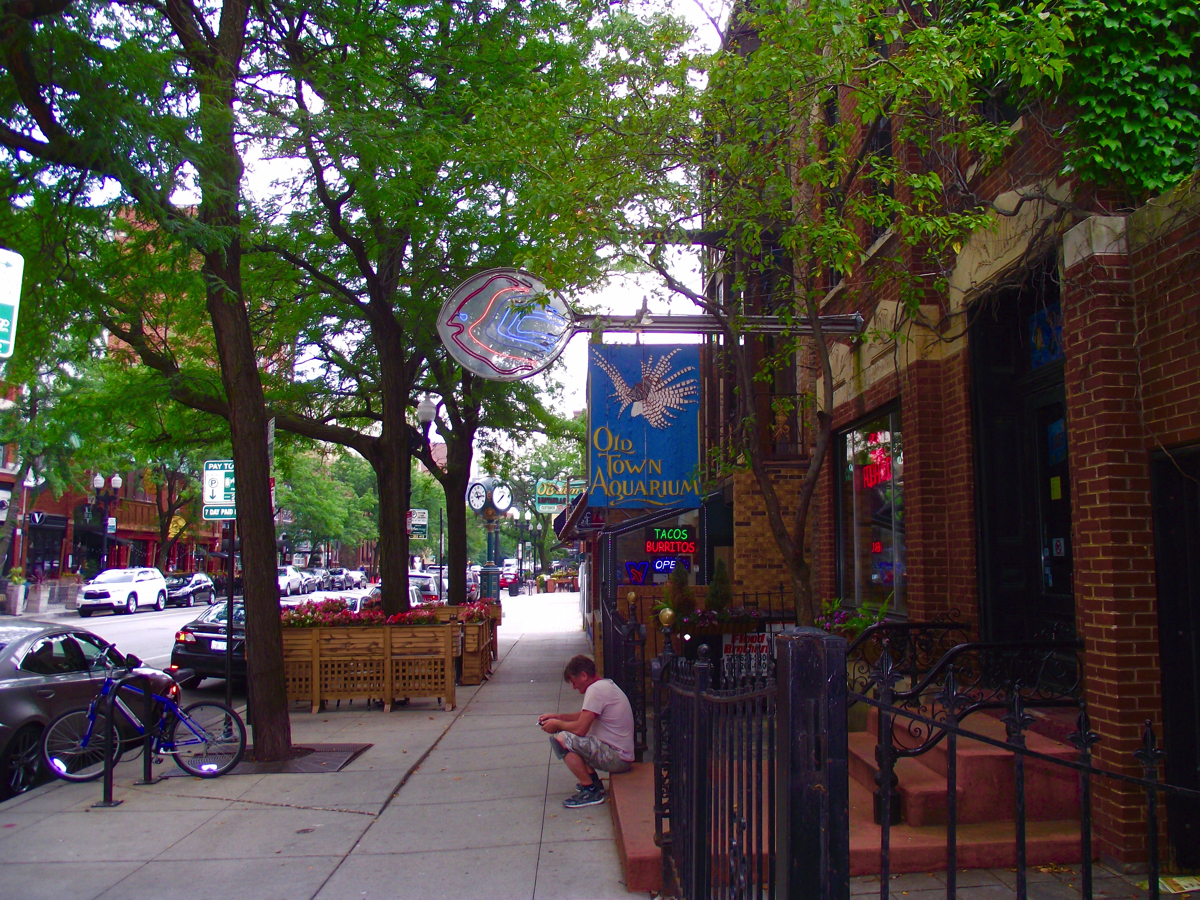 Contact Us For More Info About Old Town Real Estate
Old Town is one of those places where you don't have to actually "do" anything. Simply walking the streets and enjoying the mix of old and modern architecture is a treat all in itself. For more information about Old Town real estate for sale in Chicago, IL, contact Chicago's Property Shop at (312) 243-5200.